Boxin2Shape Boxing classes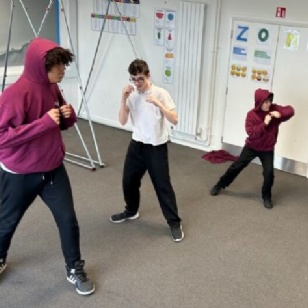 One tutor group each half term spends a session each week with Boxin2Shape. Boxin2Shape provide a challenging and fun workout with the students, suitable to each of their individual levels. Not only does this provide physical exercise for the students and awareness of incorporating exercise in to a healthy lifestyle; it also gives them the opportunity to exercise discipline in following instructions and a sense of pride and achievement in learning new skills.
For more details about Boxin2Shape, please click here.